I've decided to put on a free webinar series this year. I'm going to try to plan 1 webinar every other month. I'm trying not to collide with NI week, the CLA summits, GDevCon, etc. I don't have all the dates set yet, but I do have a date set for February.
Feb 2019 Webinar –
Managing Large Scale Application Development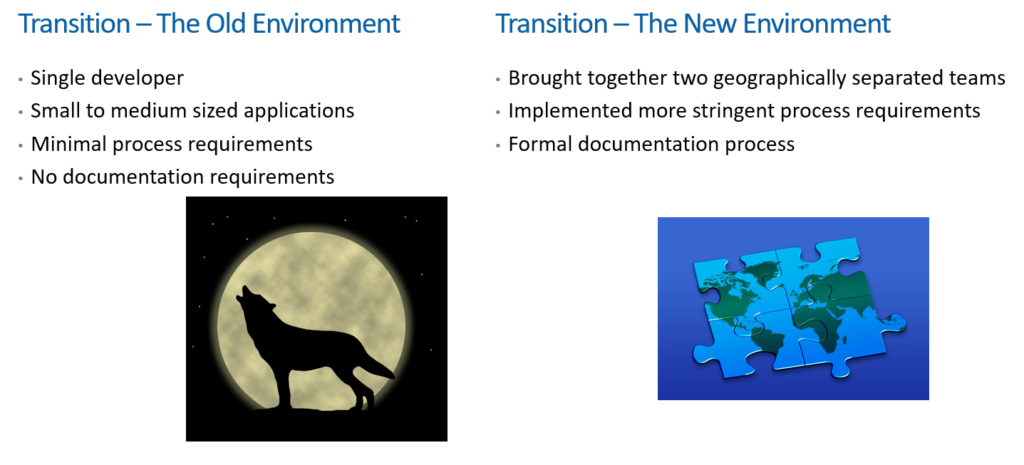 Many of us start out as "Lone Wolf" developers. This can offer a lot of freedom in terms of the process we follow and the solutions we develop. However, there is a limit to what a single "Lone Wolf" can accomplish. As you attempt to tackle larger and more complex projects, working as part of a team becomes a necessity. That transition can be hard. If you are managing a small team or are thinking about making this type of transition, this presentation will present some common challenges you may face along with solutions.  No matter what size team you currently work in you will find some useful tips and tricks in this presentation.
This presentation is a case study of how my friend Eric Simon and I handled this kind of transition when we both worked at Westinghouse. We presented this at NI week several years ago and it received rave reviews.
This Webinar is for
Lone Wolf Developers, particularly those who are planning on tackling larger projects or those who just want to learn best practices for managing code and issue tracking. 
Developers and Managers (regardless of the size of your team) who are interested in finding better ways to work together as a team.
What you will learn
Some real-life examples of challenges that you may face as your team grows.

How building a process for how you design, write, test, and distribute code can help alleviate those growing pains.
Additional Resources that are available from National Instruments and System Automation Solutions to help you along your journey.
Reserve Your Seat Today
There are limited seats so please RSVP.