December 2019 Webinar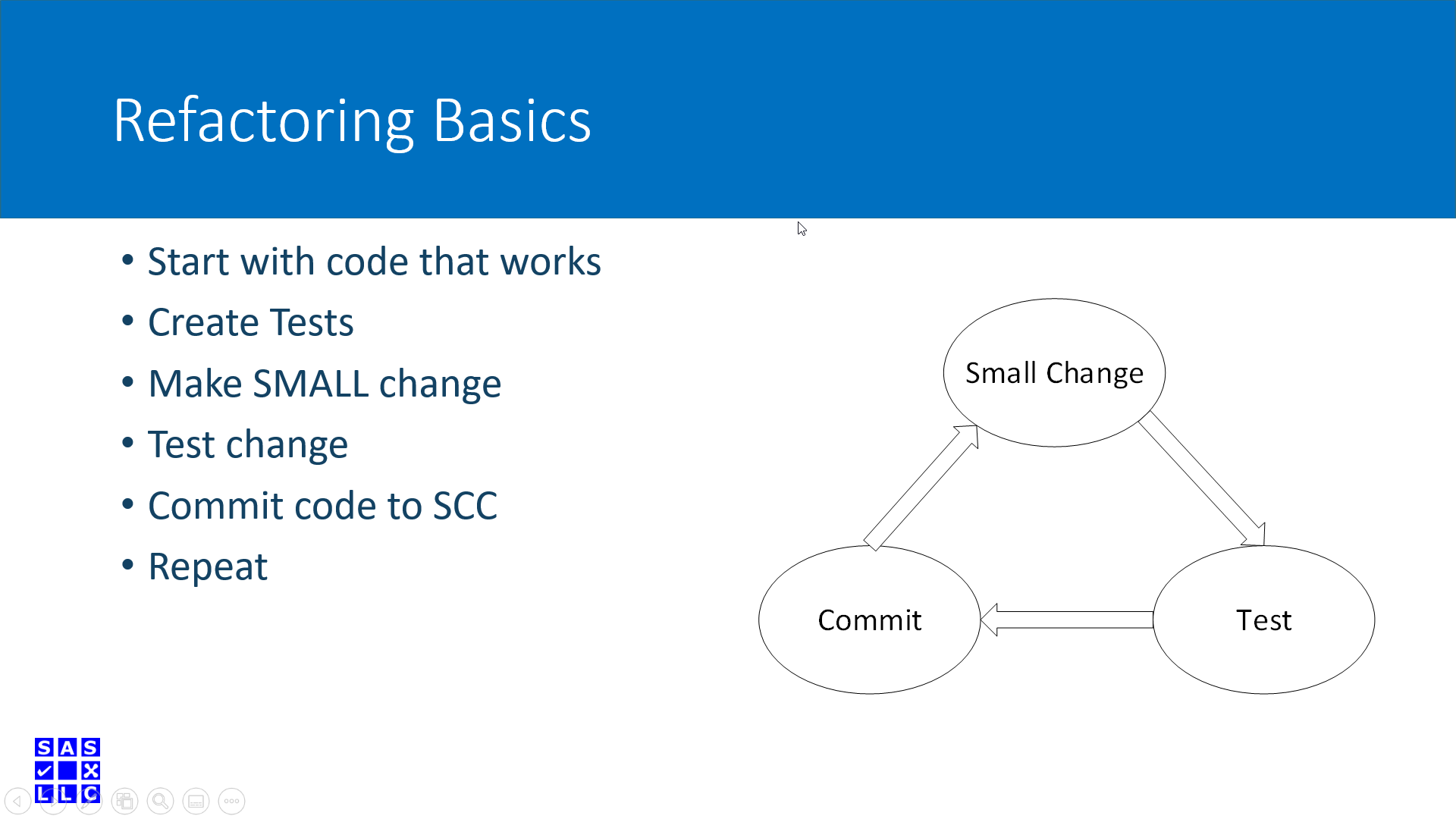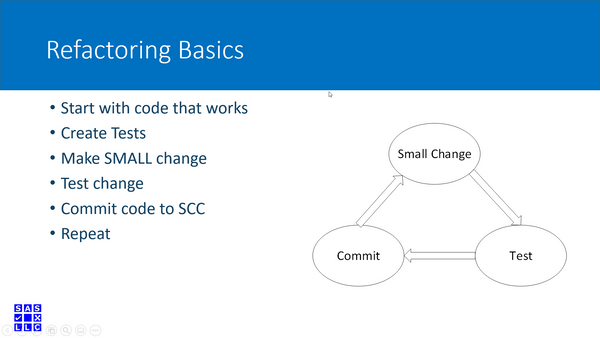 Refactoring
December 11 11:00am MT
I need to add a feature but it is too hard.
Refactoring can help! Refactoring is the art of taking existing code and waking it easier to understand and modify without actually changing it's behavior. Why? Friction. Code is read more often than it is written. Every day we grow and learn new techniques and better ways of doing things.
This Webinar Is For
Developers who simply want to write better software and make improvements to their existing code.
Architects who are looking for ways to make their software more flexible without building in added complexity upfront.
Project Managers who notice that adding features takes longer than expected.
What you will learn
The basic idea behind refactoring
The basic process of refactoring
Some refactorings you already do
How mastering refactoring can improve your development process
There are limited seats so please RSVP and reserve your seat today!