Camtasia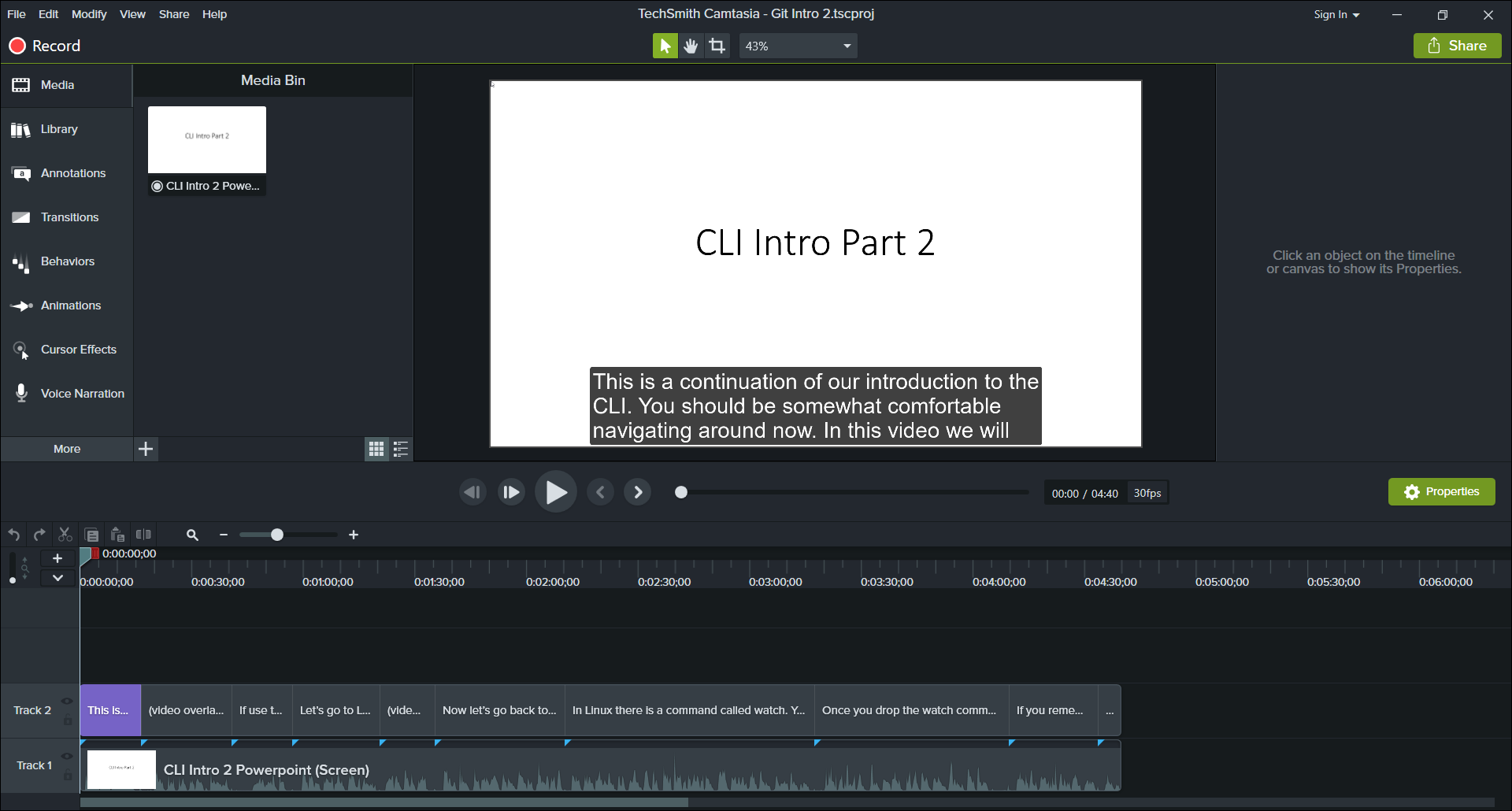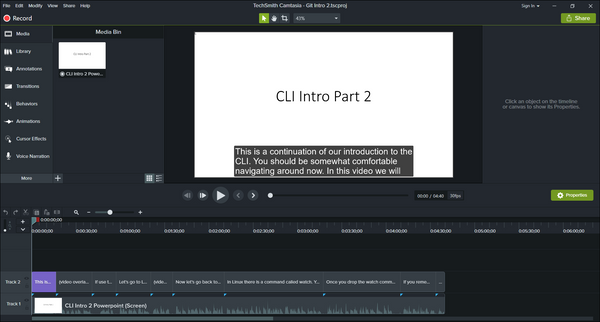 I have been working on putting together some prerecorded online classes. I have been using Camtasia and Snagit a lot lately, so I thought I would do a quick writeup on them. I first discovered these tools when doing some videos for NI. That is what they had recommended for doing screen captures. Fab had also recommended them to me. I also believe it is what Tom uses for his LabVIEW channel.
Snagit is really great for capturing screenshots. It lets you capture indivdual windows. It also lets you easily annotate things. You can easily highlight parts of the screen and point things out. It also does some video capture, but Camtasia does a much better job.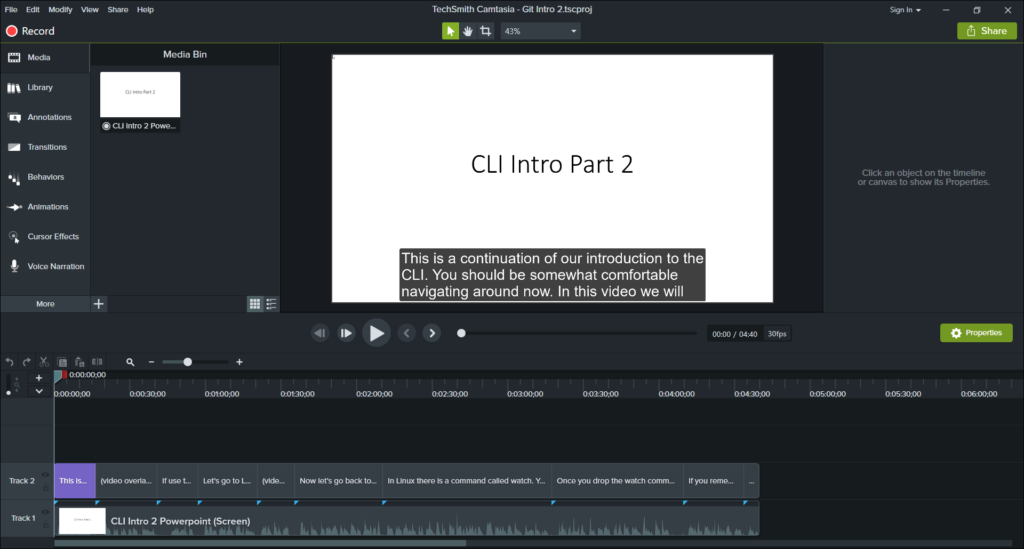 Camtasia is a full fledged video editor and screen capture program. I started using it for screen capture, but quickly realized it is also great as an editor. If you are a serious video editor there may be something better out there, but for the casual user like me, I found it quite intuitive and easy to learn. It seems to have all the features I need.
I found that both of these programs make it really easy to add screenshots and/or screen captures to enhance my presentations, blog posts, classes, even documentation for my projects. I got them both bundled together here. It is nice that it is a one-time fee and not a subscription.
If you want to see what it can do, check out the Using Git Effectively class, that I am putting together. You can view several of the videos as part of a free preview. You do have to register with an email address first though. Just click on the button below.