Fierce Conversations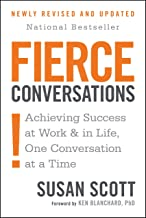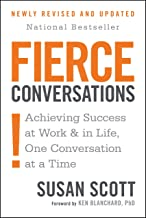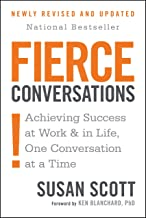 I have a friend named John. Often when you talk to people there is a lot of small talk. How's the weather? How's the local sports team doing? etc. If we are honest half the time we ask these questions without even listening or caring about the answer. They are just filler. With John, it is different.
It is impossible to have one of these superficial conversations with John. He knows the questions to ask and the things to say to get you to open up and get to that deeper level of conversation. With John, every conversation moves the needle. He's able to leave you feeling listened to and heard and at the same time to challenge you. It's not confrontational, but more recognition that there is something under the surface that needs exploring. He's not afraid to go and explore those sticky issues that most of us avoid. I always leave conversations with John with some new insight and direction.
One day I asked him how he learned to do that and he mentioned this book, Fierce Conversations. So I picked up a copy. I can't recommend this book enough. Our lives, our relationships at work and home, our businesses are all ongoing conversations. A single conversation can have the power to drastically change your life and this book can help you to have those conversations.

We go through life avoiding awkward conversations and avoiding reality. This book is the antidote. I must warn you that this book will challenge you to go out and have those difficult conversations. It can be daunting, but the results are totally worth it.