Corona Virus Reading List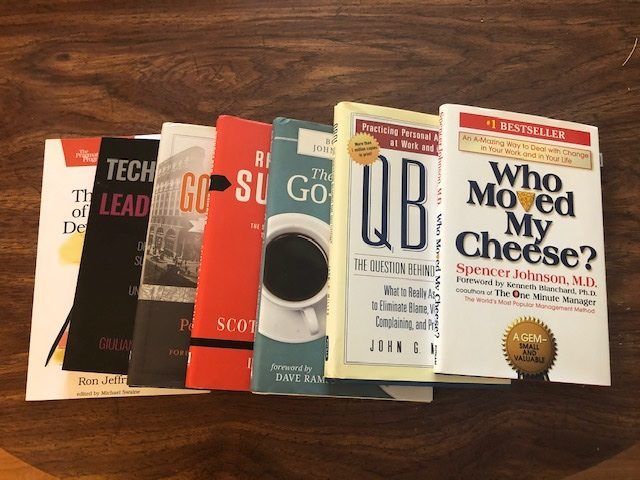 Being self-employed sometimes it is difficult to shut work off. You are very vested in the outcome and there's always more to do. Working from home makes it especially difficult because there isn't that physical separation of actually going into the office. Being stuck inside for this Corona Virus thing, the days have started to blend together. The weekends look an awful lot like the weekdays. I want to still be productive on the weekends, ie I'd rather not just sit and watch tv, so I've been trying to come up with something productive that is not actually doing work.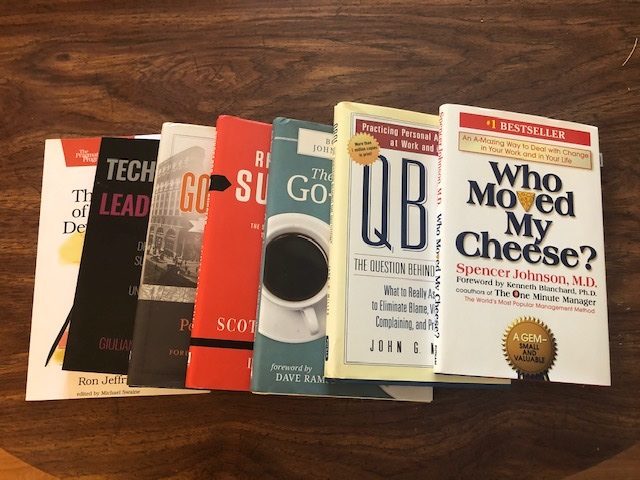 One of my mentors mentioned that when this Corona Virus first hit, he went and reread the book "Who Stole My Cheese?". It seemed applicable to the current situation, so I thought maybe I'll go reread that as well. I've written before about how our mindest influences our actions, so I thought reading this book at this time would be a good way to take my mind off all the craziness and reset my perspective.
As I looked at my bookshelf I found several other similar books that were short and easy reading but that had a profound impact on my mindset, so I thought I would suspend my current reading list for a little while and take some time to reread these. They are nice because they can be read in one sitting. That really appeals to the side of me that likes ticking off boxes.
Here's my list:
Who Moved My Cheese?
Rhinoceros Success
The Go-Getter
The Go-Giver
QBQ! – The Question Behind The Question
All of those are books I have previously read, but I thought they seemed timely. I also found 2 technical books that seemed about the same length. These I haven't yet read, but I thought I would add them to the list as well.
Technical Leadership by Giuliana Carullo
Nature of SW Development by Ron Jeffries